Millions of Americans are involved in auto accidents every year, and it can be challenging to get back on your feet without some assistance. Seeing a chiropractor can help ease your auto accident injury through innovative and non-invasive treatment. Additionally, the holistic care received from a chiropractor for back pain is drug-free, reducing the chances of patients getting addicted to pain medications.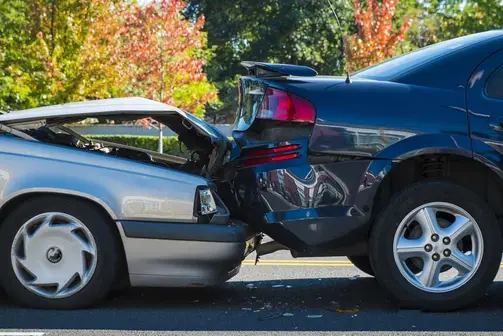 First Coast Medical Center in North Jacksonville and Orange Park, FL, understands it's challenging in the days, weeks, and months after an auto accident. However, our dedicated team of chiropractic care experts can help guide you through the process and help treat the cause of your pain.
Common Auto Accident Injuries
Various accidents can result from an auto accident. Our chiropractic care is non-invasive and does not use conventional medications. These injuries include:
Back pain
Herniated discs
Spinal misalignment
Whiplash
Sprains
Muscle tears
Our chiropractor can treat injuries using an alternative treatment plan to traditional medicine. Additional damages may include neck and shoulder pain and traumatic brain injuries.
How Can Our Chiropractor Help with an Auto Accident Injury?
After an auto accident, seeking chiropractic care may help treat the root cause of pain and mask symptoms. Chiropractic care treatment plans include patient evaluations, diagnostic and imaging tests, x-rays, MRIs, and physical examinations. The treatment plan may consist of a series of chiropractic adjustments and acupuncture. In addition, patients are advised to continue physical exercises at home between chiropractor visits to strengthen muscles and improve mobility.
Additionally, our chiropractic care plan will include therapies to help with pain management, reducing the need for prescription and over-the-counter medications.
Visit First Coast Medical Center Today
Auto injuries could lead to debilitating back pain, which is why many patients seek chiropractic care in addition to their current medical treatments. Call First Coast Medical Center in North Jacksonville at (904) 854-1004 or Orange Park, FL, at (904) 278-7246 to schedule an appointment. Our dedicated team of chiropractors and massage therapists can help you get on the road to recovery. Let us demonstrate how chiropractic care can help with your auto accident injuries.